Heliocol Master Dealer with over 2,000 installations Serving NY, NJ & CT
888-720-7652
Solar Pool Heaters for Fairfield Connecticut

Family Owned & Operated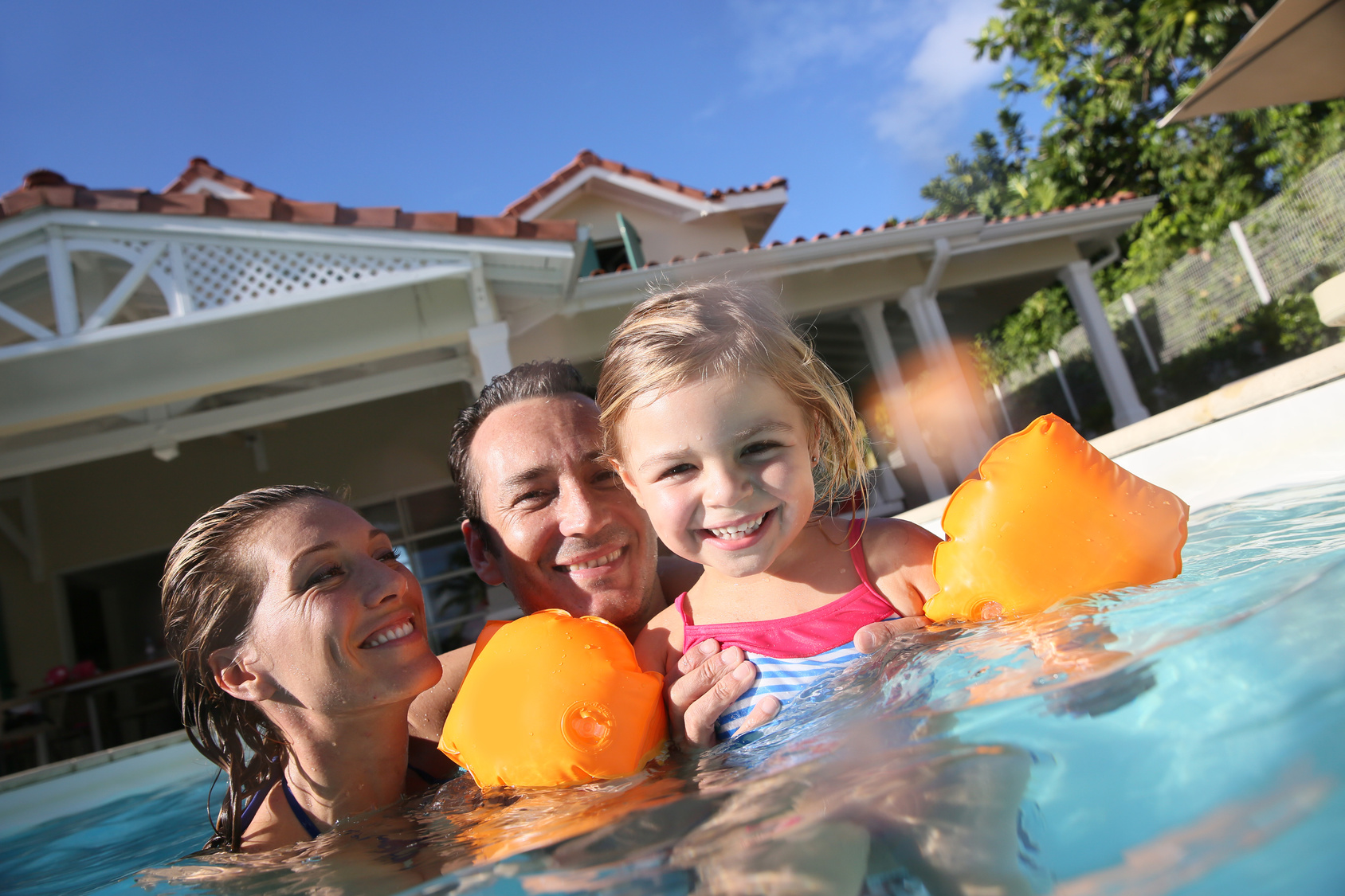 Request A Free Quote Today and get $200 off!
Sunshine Solar Technologies will:

So you can:

Why Choose Solar Pool Heating?
Zero operating costs – Renewable energy from the sun heats your pool, so no additional energy is needed.
Double your Swim Season
Ready when you are – Other heaters can take hours or days to heat the pool. Solar automatically operates (for free!) whenever your regular pool pump is running.
Maintenance free – Heliocol panels are built to last for 25 years or more, and are backed by a lifetime warranty.
Clean power – Solar heating systems emit no air pollution.
$0 due upfront. Go solar now, with no money down, low interest financing options.
10 Year Pool Heater Operating Costs*

Solar
Gas/Oil
Electric Heat Pump
Annual Fuel Cost Average
$0
$3,500
$1,300
Life Span
25-30 Years
5-8 Years
8-12 Years
Replacement Cost
$0
$3,500- $7,000
$4,000- $5,500
Total Operating Cost After 10 Years Including Average Replacement Cost
$0
$35,000
$18,000
Full Warranty Period Including Labor
12
1
2
*Assumes pool maintained at 83 degrees from mid-May to mid-September. **Assumes 3% annual fuel price increase. ***Assumes gas/oil heater replaced after 7 years and electric heater replaced after 10 years.
How it Works:
Using your existing pool pump, swimming pool water is directed through a series of valves to your pool solar panels.
Pool water enters the solar panels at the bottom and rises to the top through the individual tubes.
As the water rises through the solar panels, it is heated by the sun's radiant energy.
The water is then returned to the pool to repeat the cycle until your pool has been warmed by the sun.
See what our customers are saying about us

"Buying my solar heater was one of the smartest investments I've ever made."
– Sean Hattrick, Hampton Bays, NY
"My only regret is we didn't do this years ago."
– Todd & Elisia Sloan, Old Westbury, NY
"We have saved a lot of money not using oil. This system has paid itself off sooner than we expected."
– Patricia Masiar, East Islip, NY
"Our 2 year old grandson really loved the pool this summer."
– William Mckee, Hicksville, NY
"Before the solar panels were installed my pool was very very cold due to the trees that surround my yard. Now my pool is at a comfortable temperature and I look forward to using it all summer."
– Thomas Trupiano, Staten Island, NY